Business Overdraft Fees and Coverage Options
Managing your checking account balance and leveraging your cash flow are important to keeping your business growing and finding a bank with overdraft protection offers you the confidence to know we have you covered. That's why we've created overdraft coverage options for you including waiving any overdraft fees when your negative daily balance is $5 or less.
What is an Overdraft?
An overdraft happens when you don't have enough money available in your account to cover a transaction. As an example, you use your debit card to purchase $1,500 of supplies for your business but you only have $1,450 in the business account connected to your debit card. 
When Could I be Charged a Fee?
Overdraft Fee
An Overdraft (OD) fee is charged when you attempt to make transactions greater than your available balance and the transaction is paid by the bank1. The fee is $35 per OD/NSF Item, for a combined total of 4 Overdraft and/or NSF fees per business day2.
NSF Fee
A Non-Sufficient Funds (NSF) fee is charged when you attempt to make transactions greater than your available balance and the transaction is not paid by the bank. The fee is $35 per OD/NSF Item, for a combined total of 4 Overdraft and/or NSF fees per business day2. 
Continuous Overdraft Fee
If your account is overdrawn for more than 4 consecutive days, we will charge a Continuous Overdraft fee for each day your account remains overdrawn. The fee is $8 per business day.



What is Overdraft Protection?
Think of it like a backup plan - when you link your First Commonwealth checking account to another account like a savings, we simply transfer the funds from your linked account to cover the difference if you happen to overdraw. And the best part? The overdraft coverage costs nothing until you use the service to cover your transaction(s)3. Better yet, the fee is waived if the transfer amount is less than $25. 
To add overdraft protection to your checking account, you can link from4:
Avoiding Overdraft Fees For Business
We want you to feel confident every time you write a check or use your debit card, and offer several tips and tools to help you manage and monitor your accounts and balances.
Tips
Keep a cushion in your account in case a bill, like a vendor payment, is more than you anticipated.
Remember that not every purchase is deducted in the same way so it is important to keep track of your balance, using a checkbook register, Excel document or budget app. Deduct transactions from your balance at the time you initiate the debit so you can account for transactions that have not yet been processed.

For example, a check can clear on the same day it was issued or even take weeks to be cashed so you don't want to be surprised by a check that you forgot you wrote. Another example is when you buy something online, the money can be deducted from your account at the time of the purchase, or when the product ships.

Set a reminder on your phone or in your calendar noting when automatic recurring payments will be deducted from your account so you don't forget and accidentally overspend the day before the withdrawal occurs.

An example is a rent payment.
Tools
Schedule one-time or recurring payments from Online Banking BillPay so you know when withdrawals will occur. Be sure to deduct the amount from your balance before it is scheduled to be paid so that you know what you have left to spend after the payment is deducted.
Check your account balance regularly using Online Banking or our mobile app.
Set low balance alerts on your checking account - you'll get a text message when your balance drops below an amount that you've chosen.
Enroll in Overdraft Protection by linking your checking account to a savings account or line of credit3,4.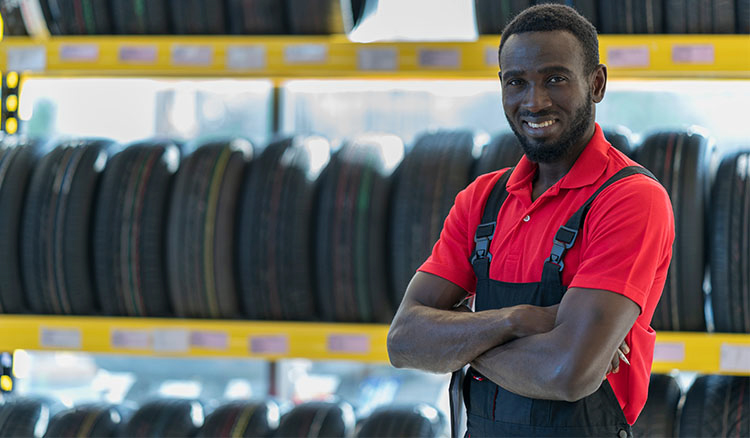 Business Line of Credit
Credit Lines offer tremendous flexibility, which is a must for businesses with fluctuating financial needs. Learn more.
Business Savings Accounts
The right business savings account is the foundation for making the most of excess cash flow. Learn more.
Treasury Management Solutions
Our Treasury Management services are backed by a team of professionals who have one focus - your business. Learn more.
1 We pay overdrafts at our discretion, which means we do not guarantee that we will always authorize and pay any type of transaction. If we do not authorize and pay an overdraft, your transaction will be declined.
2 We will charge a fee of up to $35 each time we pay an overdraft or return an item for non-sufficient funds. There is a combined daily limit of 4 Overdraft or Non-Sufficient Funds fees per day. Fees may be assessed for covering Non-Sufficient Funds or Overdraft items created by check, in-person withdrawal, ATM withdrawal, or other electronic means in accordance with your Account Agreement.
3 The $15 transfer fee is charged once per day. It's waived if the transfer amount is less than $25.
4 Overdraft transfer services are limited to the available balance in the linked account. If the funds are not available in the linked account, the $35.00 fee for Non-Sufficient Funds or Overdraft may be assessed per item, up to 4 per day. Add Overdraft Protection by calling 800-711-BANK (2265) or visiting a community office near you.
5 The number of free withdrawals or transfers from a savings or money market account to another bank account of yours or to a third party by means of a preauthorized agreement, by telephone, online banking or initiated by check, draft, debit card, or similar order to a third party are limited to six (6) per statement cycle. This includes online bill payments and overdraft transfers. An Excessive Transaction Fee of $6.00 may be charged to the savings or money market account for each debit paid in excess of six (6) during a statement cycle.